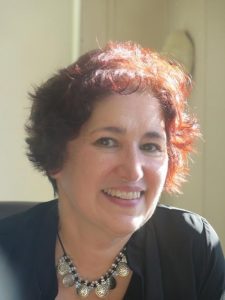 Welcome to my play world, a tragically gleeful theatre of the impossible. While all my plays are cries against oppression of one form or another, I also believe in the transcendent power of enchantment to triumph over man-made injustice and existential pain. It's a tight rope walk, this facing of horror combined with an insistence on beauty, but I want to do both while diminishing neither. For me, this is a sensible path to embracing empathy as an essential cornerstone of civilization.
Since launching Sleeping Weazel with co-producer Adara Meyers in Boston in 2012, I've been blessed as Artistic Director to encircle my plays and my understanding of art as social practice in a larger landscape of artists whose works challenge the status quo politically and aesthetically, and who commit themselves to action on behalf of social justice. Through presenting works like Kenneth Prestininzi's tragic gay love story, Ugmo and Eenie Go Down the Ruski Hole, and Robbie McCauley's paean to jazz and the African American experience from slavery onwards in Jazz 'n Class, I've been honored to contribute to the social fabric of U.S. culture by association with an array of artists whose experiences stretch far beyond the limits of my own body and experiences and bring my life's purpose into clearer focus.
At this stage of my life, I see myself as an ambassador for the arts and I consider these plays of mine that you encounter here one part of my diplomatic mission. While I continue to value and engage in expression as a primary passion through my chosen form of dramatic writing, I want to bring audiences more closely into drama's potential through conversation, spontaneous performance, and new forms of on-the-spot art making as a means of joyful protest. In my roles at Wheaton College as Playwright-in-Residence, Mary Heuser Chair in the Arts, and Co-Director of the Wheaton Institute for Interdisciplinary Humanities (WIIH), I am fortunate to be able to try out these ideas with students every day.